Your Trusted Midwest Law Firm
Trusted Over 40 Years
With more than 260 years of combined legal experience, our attorneys are trusted to provide the personal attention, integrated communication, and advocacy that our clients rightly demand.

Kansas City Attorneys
Overland Park-Based Law Firm Serving Kansas & Missouri
Gates Shields Ferguson Swall Hammond P.A. is a full-service firm with offices in Overland Park, Kansas, and Liberty, Missouri. Gates Shields represents a variety of clientele in diverse areas of the law. From civil litigation, business matters, and family law to real estate, insurance law, and estate planning, our lawyers can help.
Our attorneys treat every case with the care and the urgency it requires. Contact us today and let us get started working for you.
Our partners have practiced together for over 40 years and have remained in the same Overland Park location since the 1980s. Gates Shields Ferguson Swall Hammond P.A. has established itself as a trusted Midwest law firm and a force with which to be reckoned. Though our attorneys are passionate, personable, and empathetic, our legal representation is aggressive and results-driven. With a personal touch and a fresh approach, our firm delivers comprehensive services for individuals and businesses from all walks of life and many industries.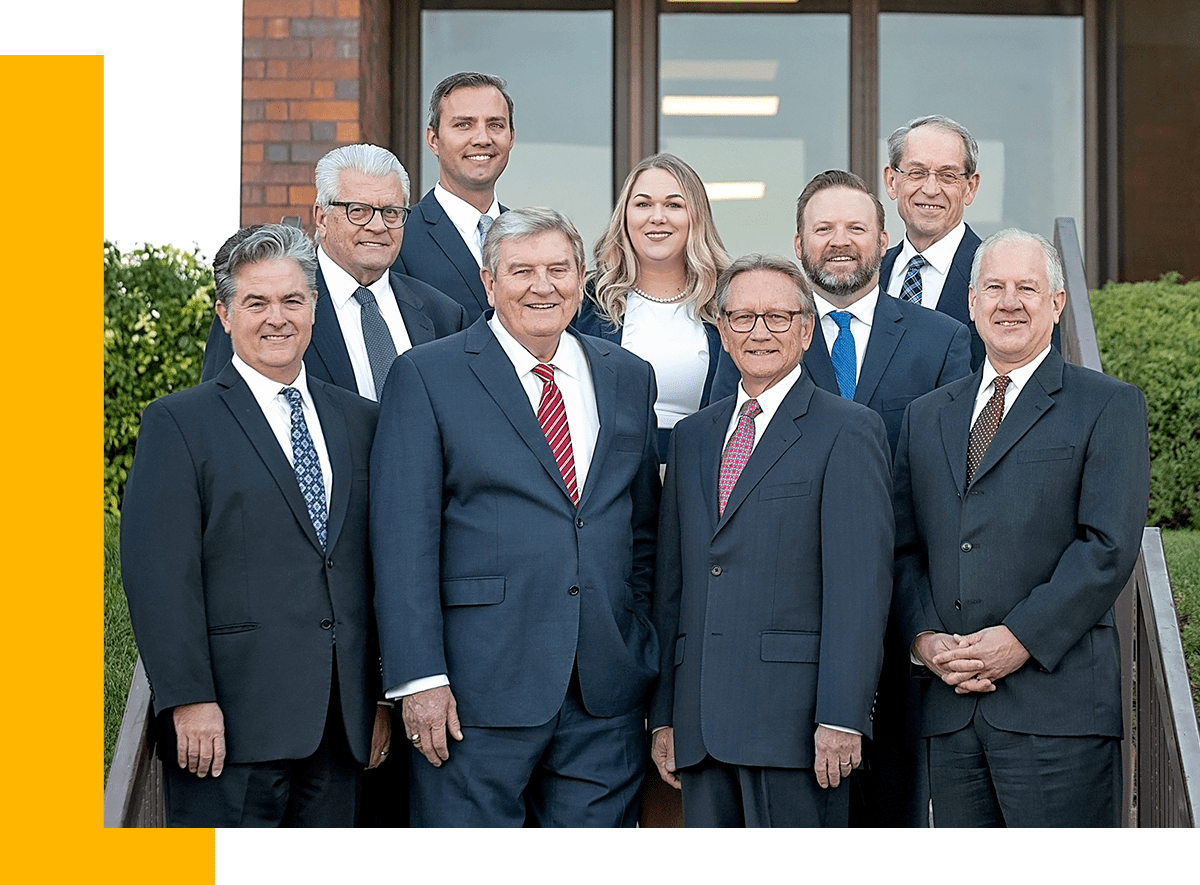 Cutting-Edge Legal Counsel & Advocacy
From Experienced Professionals
At Gates Shields, we refuse to take a cookie-cutter approach to any legal matter. Instead, we recognize that every legal matter is unique and deserving of a personalized solution. Our compassionate and knowledgeable attorneys in Overland Park and Liberty take the time to get to know each client so that we can guide them effectively. We are committed to leveraging all resources, including cutting-edge technology and our wide network of contacts, in order to carefully protect our clients' interests and aggressively pursue justice on their behalf.
Because of the firm's longevity and experience, we are the only firm you will have to call when faced with a legal dispute or a complex transaction. Since 1980, we have established relationships with countless clients who continue to choose our firm in their time of need. We look forward to helping you find a positive resolution to your case.
To schedule a free consultation contact us or give us a call (800) 574-4428 today.
Experienced & Knowledgeable

Not only does our team have over 260 years of combined legal experience, but we are always continuing to learn and staying current with developments in the law and the industries we serve.

Results Driven & Focused

We carefully plan for each legal matter to develop a personalized strategy for achieving a great result. Careful planning is the first step in achieving great results, and your results are our first priority.

Client Focused & Personable

We take our clients needs very seriously. We want our clients not only to feel like they have a trusted legal advisor but also that they are part of the strong Gates Shields family.

Empathic & Understanding

We care about our clients. That is why we take the time to listen and communicate so we can truly understand your unique situation, make you feel comfortable with the process, and develop the best course of action.